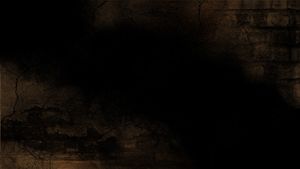 Formed in 2013, The Smokers Blues Band are an indie blues-rock jam band from Peoria Illinois. Their self branded "river city" style is an atmospheric blend of both traditional and modern blues with crossover influences. The Smokers focus on memorable songwriting, creative improvisation, and pure stage energy. The band has twice won the "Road to Memphis" IBC Blues challenge for Central IL. They have shared the stage twice with Buddy Guy and have opened for Walter Trout, Steve Gorman (from the Black Crowes), Ana Popovic, Anthony Gomes, EC Scott, Althea Grace, and Reverend Horton Heat. The band has been featured on both live television as well as radio stations including WMBD Peoria and GLT Blues Normal.
The Smokers Blues Band have three albums (available on iTunes/Amazon/Spotify, etc) for streaming or download
("Roads Less Traveled", "Coming to Your Town", and "Red Line").
Notable Venues Include: 
Buddy Guy's Legends - Chicago, IL  
New Daisy Theatre on Beale St - Memphis, TN 
Blues at the Crossroads Fest - Terre Haute, IN 
Greater Ozarks Blues Bash - West Plains, MO 
Blues in the Park - Junction City, KS 
Bacon Brew and BBQ - Sun Prairie, WI  
Illinois State Fair - Springfield, IL
Blues, Brews, and BBQ Fest - Champaign, IL  
Sweet Corn Blues Festival - Bloomington, IL
Decatur Celebration - Decatur, IL  
Baby Blues Fest - Port Byron, IL
Duryea Days - Peoria Heights, IL
Scottish Rite Theatre - Peoria, IL
GAR Hall - Peoria, IL 
Pekin Marigold Festival - Pekin, IL 
Elandorf Music Festival - Springbay, IL
Limelight Eventplex - Peoria, IL
Monarch Music Hall - Peoria, IL
Peoria Riverfront Museum - Peoria, IL
Budweiser Illinois Blues Festival - Peoria, IL
Blues and Heritage Music Festival - Peoria, IL
Click on the links below to access our external sites