The Smokers Blues Band are an all original indie blues-rock touring band from Peoria Illinois, a well known industrial river city in between Chicago and St. Louis. The band consists of Dan Galletti (lead vocals and guitar), Brett David (lead vocals and guitar), Mike Boehle (bass), Tony Mata (drums), Hal Duckett (vocals and blues harp), and Winston Dunbar (keys). The band made their debut after winning the central Illinois "Road to Memphis" challenge in 2014. Their eclectic style has been described as an edgy unique blend of modern blues-rock, blue-eyed soul, and traditional elements from classic blues legends. The Smokers focus on memorable songwriting, creative improvisation, and pure energy while on stage. They headlined festivals and have opened for various artists including (most recent) Steve Gorman from the Black Crowes, Ana Popovic, and Reverend Horton Heat. Most notably they have performed onstage twice with the legendary Buddy Guy at Legends in Chicago. They currently have released two albums which are available for download on both iTunes and Amazon. 
Notable Venues 
Buddy Guy's Legends - Chicago, IL / New Daisy Theatre on Beale St - Memphis, TN 
Greater Ozarks Blues Bash - West Plains, MO /  Blues in the Park - Junction City, KS
Illinois State Fair - Springfield, IL  / Peoria Blues and Heritage Festival - Peoria, IL 
Blues, Brews, and BBQ Fest - Champaign, IL  /  Sweet Corn Blues Festival - Normal, IL 
Bacon Brew and BBQ - Sun Prairie, WI  / Decatur Celebration - Decatur, IL  
Dan Galletti - Lead Vocal, Guitar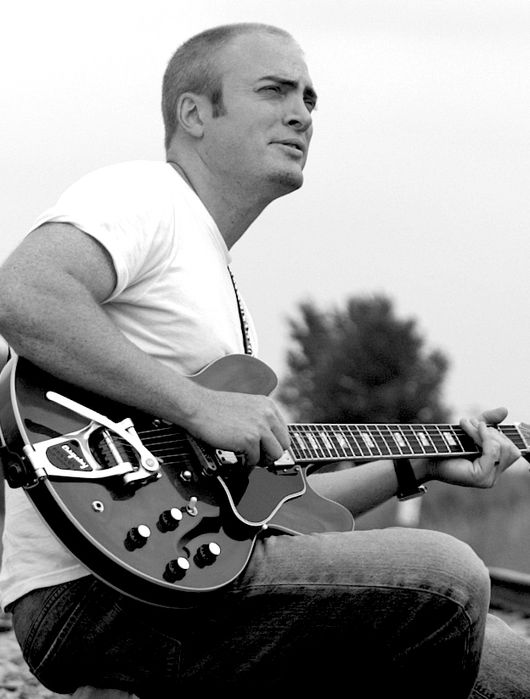 Dan Galletti began his musical journey at the age of 7 upon receiving his first guitar from his father. He eventually became inspired by British blues guitar players including Eric Clapton, Jimmy Page, and David Gilmour. By his late teens, Dan had immersed himself as a focused musician and composer winning the Louis Armstrong Jazz award his senior year in high school. Since then he has worked in several projects including his own solo ventures. Dan has a passion for the blues in all of it's variations and frequently blends crossover genres within his style including Blue-Eyed Soul, R&B, and Rock.      
Brett David - Lead Vocal, Guitar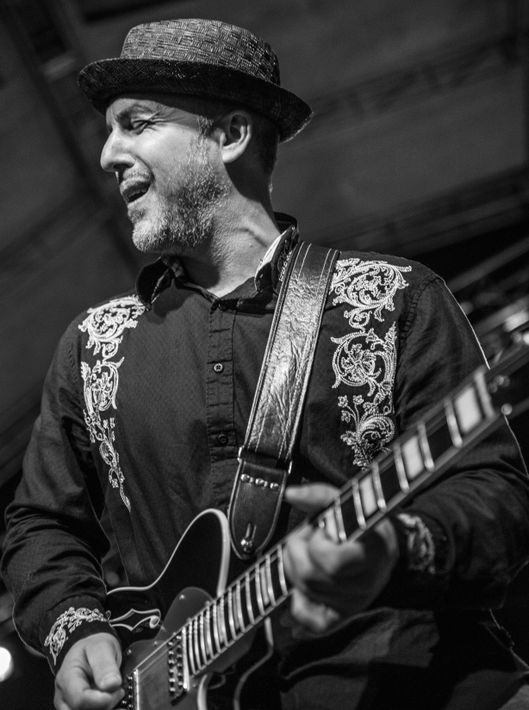 A native of central Illinois, Brett David has been performing, writing, and recording music since age 16 after he stole his father's guitar to learn his first chords. Although he grew up listening to many genres of music, anyone who knows Brett will tell you his first love is the blues. His influences include John Lee Hooker, Billy Gibbons, and Doyle Bramhall II. His ability to create melodic and rhythmic textures along with his vocal presence makes him an integral ingredient to the Smoker's sound.   
Mike Boehle - Bass, Vocal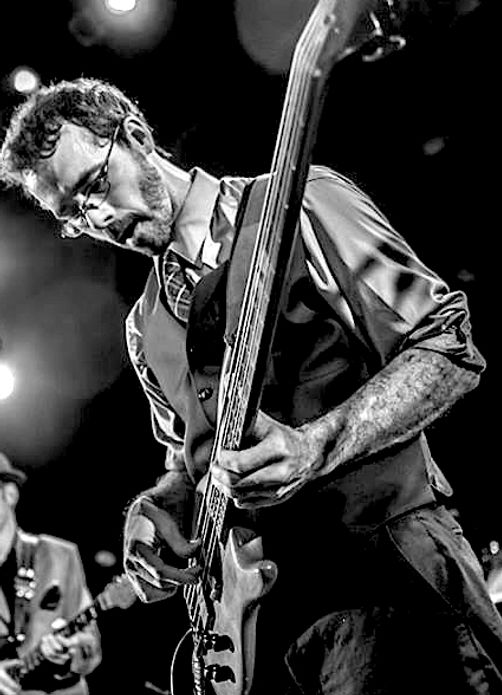 Mike Boehle lays down the bottom end with a unique persona of his own. Playing mostly by ear and feel, his melodic bass lines are designed to help keep the rhythm section soulful as well as thumping. Influences include BB King and the free form creativity of Pink Floyd. Mike is always seeking to push himself musically while constantly improving his craft. Wielding a weathered and aged bass, Mike is the sonic fundamental that glues the Smokers together.
Tony Mata - Drums, Percussion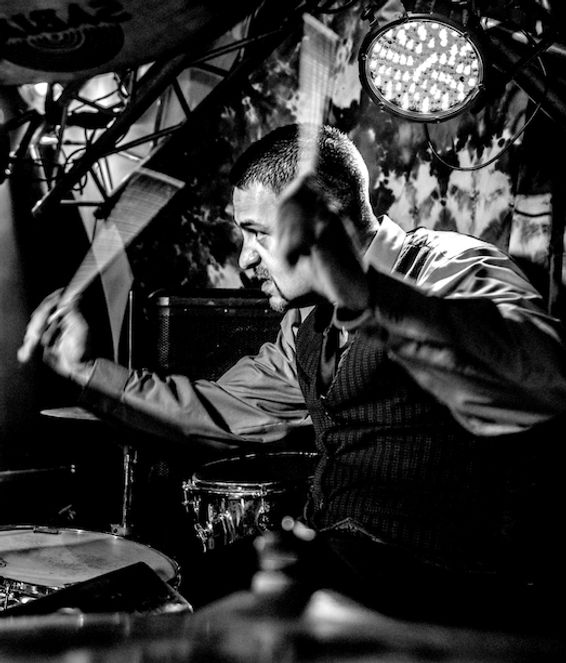 Keeping the Smoker's band in time, Tony Mata brings an innovative and refreshing perspective to the blues. Having acquired his first drum set at the age of 5, he was strongly influenced by his Mexican roots while studying music under the tutelage of his father's band. An accomplished percussionist as well, his influences include Santana and Los Lonely Boys. Tony is passionate about his rhythmic art form. His creative style provides an ear candy spotlight with a Latin flair to the Smoker's stage.
Hal Duckett - Harmonica, Tambourine, Vocal